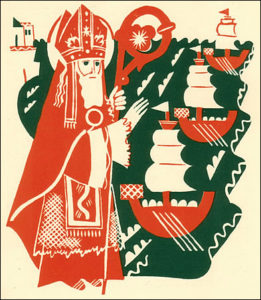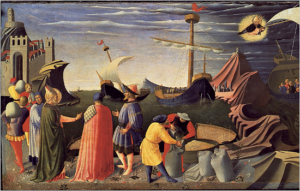 I have always loved Christmas.  Not necessarily the gift giving, although when one is young getting stuff is always fun, and Santa Claus is real and the magic of the lights on the tree in the family living room enchanted a little boy who stayed up too late…
There is something about it I like.  Something deep.  Thanksgiving is fun, but Christmas has some kind of special, ancient magic.  Maybe it's the hopeful twinkling lights or that it falls around the Winter Solstice and I am very in tune with the moon and or that here on Paros it so quiet and so cold and today we are expecting glorious rain, rain, rain…the island has become an emerald dotted with oranges and lemons.
The Greeks celebrate Christmas in a traditional way and a modern way, but also in their own way.  They are quick to adopt any celebration that involves staying up late and carousing with friends so they have taken the northern European Christmas to heart in so much as they are playfully opportunistic.  Gift giving is supposed to happen on January 1st, which is St. Basil's Day in the Orthodox Church.  And then it is only for children.
St. Nikolas (December 6th), the patron saint of sailors, archers, children, brewers, repentant thieves, pawnbrokers and merchants is an historical figure dating back to the 3rd and 4th centuries AD.  He worked some miracles, and gave way presents to children, hence the legend of St. Nick, etc…there is more to read here…
The Christmas tree is a northern, Scandinavian thing, dating back to the pagan era when the locals would light big pine trees on fire during the solstice, beckoning the sun to return.  You get it, right?  Trees on fire and drunk Vikings…Ok?   Works for me.
Here it is the tradition of the St. Nikolas boat, which is really the point of this blog.  The Greeks don't use a tree, not really.  Being a mostly seafaring folk, this makes sense.  They lost this tradition for a while but it is back in vogue as a pleasant and pretty thing to do and I am sure all the gia-gias are ok with it.  I have wanted a St Nikolas boat for a while and this year was determined to find one.  And I did–made from an empty 5L olive oil can, a couple of sticks and some string…perfect!  It was for sale in a booth at the seasonal bazaar.  Ideally, one should display their boat on the 6th of December and take it down after January 6th (Epiphany).  I put mine up a bit late…Sorry Nick.  I'll keep it up and twinkling until after the 6th.  I bought the lights in Athens. They are LEDs which are really super.  One setting blinked so fast I thought I was going to have a seizure!
Christmas Eve I am having dinner with some Greek friends.  I'll bring some sweets as a gift.  Christmas Day I am making dinner for some non-Greek friends.  Pork roast with candied apples…something else.  That's it really.  A quiet Christmas that rolls into the New Year and before you know it…
Well, I wish you all, wherever you are, however you mark the day, a very Merry Christmas and the Happiest of New Years!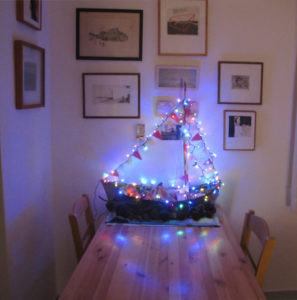 –JDCM