–My 'Cafe/Kafe' show went very well.  It is such a quiet time here on the island that an event like this was a wonderful way to have a get-together.  It was a community event in a small community.  A good chin-wag with friends on a windy autumnal eve.  Mikro Cafe was packed and the opening lasted for about 3 hours.  I feel it was a great success for us all.  I took down the pictures a few days ago.  On to the the next one.
I have begun printing my second portrait show, which I have slated for October 2015, here on Paros.  I have ideas about the venue, which I will evolve.  The show itself will be a continuation of the first  'Paros Portraits' exhibit, but this time I have relaxed my eye.  The first show was strictly large format 4×5 and printed digitally.  As lovely as the 4×5 is, the process began to feel formal, something I wish to avoid in this next installment.  There are a few 4×5 images in the new portfolio, which I will contact print, but the remainder are 35mm.  I am hoping for about 35 to 40 pieces and they will only be printed in the darkroom.  I want this next show to be more loose, more casual, with an element (just a smidgeon) of the 'street.'  The prints will also be smaller with most of them falling into the 8×10 category, or thereabouts.  If I can print them all by the end of April then I can shuffle them off to the framer and pick them up at the end of the summer.
The weather here turned distinctly autumnal last week.  It was about 14C before Thursday and the drizzly, dark streets were perfumed with the aroma of burning olive wood.  It was damp, but then the wind is shifted from the south.   For the past two days we have seen sun, balmy breezes and well over 20C.  Lovely.
I must stay busy with my own work, even if it a small casual show like 'Cafe/Kafe'.  As a friend reminded me tonight at dinner, "you have to pave your own road ahead of you…"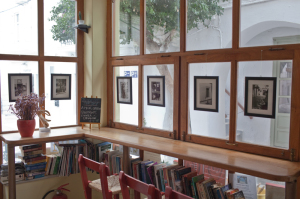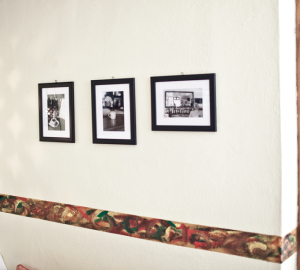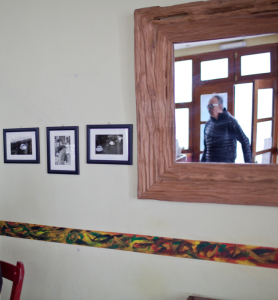 –JDCM