-I am back in the USA for the holidays.  If there is anything I have learned this year it is that the varieties of human experience can be summed in a single word: absurd.  Tragic, comic…whatever.  It is all variations of absurd arrogance and tomfoolery.  Disagree if you want, I won't stop you.  I am no different.
-The 'Cafe/Kafe' images are on display in a new gallery on my Sidelit website.  You can access them through the blog or simply click here.  These are scans of the actual b/w photographs, not scans of the negatives.
-I took the train to NYC a few days ago and visited the Metropolitan Museum for the day with a friend.  We looked at a marvelous Cubist exhibit, a private collection of Braque, Picasso, Gris and Leger.  Superb!  Then we gazed in wonder at the Stanford Album, a collection of 18″x 22″ photographs from the 19th century photographer Carlton Watkins, the first to document Yosemite National Park.  Truly amazing!  Then we wandered among the 29 portraits of Madame Hortense Cezanne , painted by her husband over the course of many years.  Lovely!  We could not resist the small but dramatic El Greco exhibit.  Astounding!  With time to spare before our respective trains we ventured into the American Impressionist wing, visiting Sargent's 'Madame X' and looking at Winslow Homer's wild seascapes.  She returned to New Haven and I headed back north.  A perfect day at the museum.
-I have been going to the health club and walking/jogging my 8 miles on the treadmill with regularity.  I love the knowledge that I can get my heart rate up to 170 bpm and keep it there for 45 minutes without losing my breath.  I will be ready to get back on my bike when I return to Paros in less than two weeks.  I miss it already.  I have some Greek language homework to finish and a couple of emails in Greek that I have promised my teacher.  First things first.
-I have been shooting some Fomapan 400 with my Leica M2 so I will have some non-Greek views to look at when I return and develop the film.  I have to print more portraits before I get too busy in March.  If I cannot complete the printing on my own then I will have to send the negatives to Athens and pay for the work.  This is not an ideal situation, but if I have to do it, then I will.
-Christmas is in a few days and the New Year follows.  Much has occurred in this past year and I am happy I have no regrets.  2015 is already shaping up to be busy.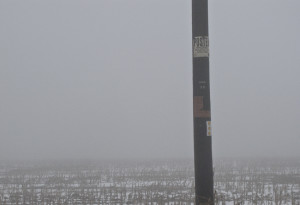 -JDCM