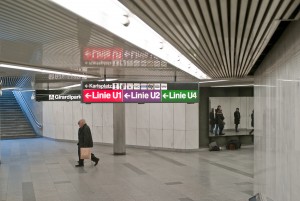 I haven't posted in quite a while.  I'll give the short-story to catch up and then expound a bit…
The student exhibition for the Fall 2012 Aegean Center was lovely.  The students worked hard, expressed their individual talents and it showed.  That's all I have to say really, except well done to all!  I am looking forward to the spring session and all that it may hold.  Challenges, rewards, hard work, hikes, frustrations and solutions.  It all makes up the rich pageant that is the Aegean Center for the Fine Arts.
I traveled to Athens and stayed there for two days.  While I was there I was able to see an exhibit from the photographer Helmut Newton.  I was surprised.  I have seen much of his work over the years, in books mostly, so to see full-sized prints was stunning.  There was also a movie, made by his wife of almost 50 years, June Newton.  It portrayed a man severely maligned by the press and the photo-world as being a pervert and a weirdo.  The truth was eye-opening.  He worked hard, used incredible skill with no trickery and produced some of the more iconic images in fashion I have ever seen.  His CV reads like a who's-who of the fashion world: Vogue, Elle, Yves St. Laurent…the list goes on.  His commentary was clear and the filmed interactions with his models proved beyond a doubt the level of respect for their professionalism and grace.  At one point he said that his goal was to make a fashion shoot not look like a fashion shoot, but rather something from a movie.  He also talked about the gear he uses, i.e. not much: a Hasselblad 500 and a Polaroid for the light tests.  He switched to a basic canon EOS digital later on his career for the lighting tests.  Very few exterior lights and almost no studios that looked like studios.  His eye captured the realities behind the shoot as well as the focus.   I left the show feeling like it was a good two hours spent in the afternoon. The next day I flew to Vienna and was greeted by the lights of a city in Christmas season and the weather to match.  It's cold here, folks.  Last night it went down to 18*F.  Today was cloudy and chilly and snow is predicted for tomorrow night.
I visited the Albertina Museum today to see the Albrecht Durer show.  It was a huge event focusing on his work during the reign of Emperor Maximilian I.  Many of the works mentioned in the Wiki article were on display for the first time in decades.   I have to leave descriptions of those for the next post since I will include many links.
Tonight I dine on tafelspitz and then walk down to the Burg Kino Theater and watch 'The Third man'.
JDCM